Precision | Australia
This page is available in English. Select below for other countries.
Prescription 101
Reading your contact lens prescription only looks complicated. It's actually really simple. No, really! Let's break it down.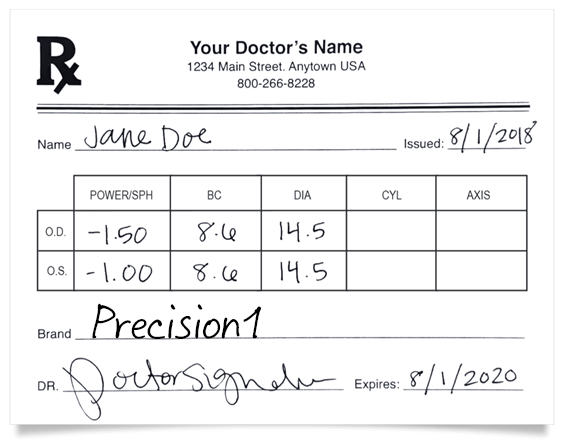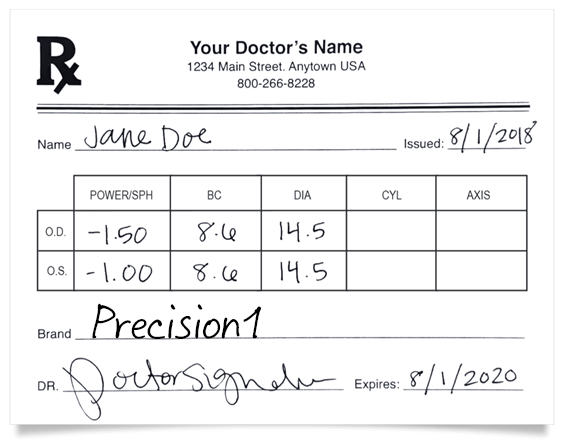 How to Read a Contact Lens Prescription
All you need to know are these 3 numbers and abbreviations:
APWR: contact lens power is the amount of visual correction your contact lens provides, which may be different for each eye. This is indicated with a + or – depending on whether you are near - or farsighted.
BDIA: contact lens diameter determines the width of your contact lens.
CBC: contact lens base curve determines what size the contact lens should be to fit the curvature of your eye.
If you have a contact lens prescription for astigmatism, there are a few additional numbers to look out for:
DCylinder: contact lens cylinder shows the extra correction needed for astigmatism with contact lenses (always a minus [–] on contact lenses).
EAxis: contact lens axis is a number between 0 – 180 degrees which shows the angle of correction needed for you to see clearly.
Or just have your optometrist fill in the "left eye" or "right eye" checkbox on the side of each contact lens box, and move on with your day.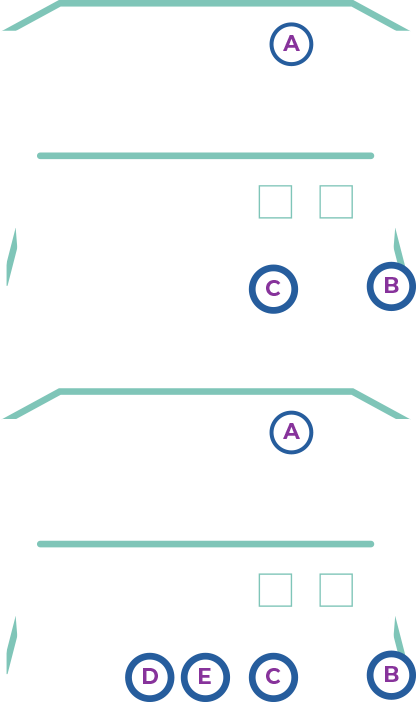 Everything You Need to Know and More About Contact Lens Prescriptions
No. In order to buy contact lenses, Australian law requires you to have a valid contact lens prescription from a qualified optometrist . So give yours a call and set up an exam. Oh, and ask if they have PRECISION1™ contact lenses by name.
In most states, you've got one year to use 'em or lose 'em. If your prescription expires, you won't be able to buy more lenses until your eye optometrist provides a new one.
No. Contact lens prescriptions are different from eyeglass prescriptions. If you have eyeglasses but are interested in trying contact lenses, schedule an exam with your eye optometrist.
Glad you asked. Alcon offers 30 and 90 packs of PRECISION1™ contact lenses, so take your pick! Pro tip: get the best bang for your buck with 90 packs.
References: 1. A prospective, controlled, double-masked clinical trial to evaluate the performance of PRECISION1™; Alcon data on file, 2018 (available upon request).
ALWAYS READ THE LABEL AND FOLLOW THE DIRECTIONS FOR USE.  
 All content on this website is for informational purposes only, always talk to your health professional regarding your eye health or medical conditions. 
 Never disregard the advice of a medical professional. ©2022 Alcon Laboratories Pty Ltd. AUS: 1800 224 153; Auckland NZ: 0800 101 106. 
 ANZ-PR1-2200009