MyAlcon | Country
This page is available in English. Select below for other countries.
Trying PRECISION1® Contact Lenses for the First Time
Congrats! You made a big decision and it's good to know that starting your life in PRECISION1® daily disposable contact lenses is easy. So let's get started. First thing's first – make an appointment with your Eye Care Professional.
Pro tip
Not all Eye Care Professionals carry PRECISION1® daily disposable contact lenses, so ask before you go. Then use this handy checklist to set yourself up for a win on the big day. It's going to be super easy because these babies are not only easy to wear, but easy to love.
What to Know Before You Go
Appointment lengths vary so give yourself an hour to try on those beautiful lenses

Ask your Eye Care Professional all the questions, even if you think it's silly (we provided some useful ones below)

Remember to check with your Eye Care Professional's office about any health policies and/or protocols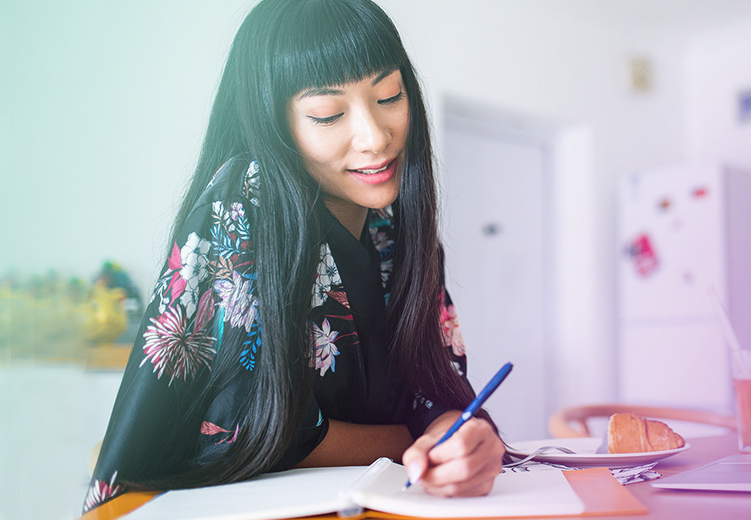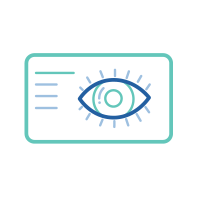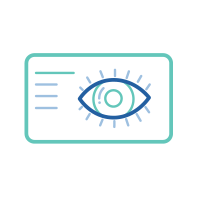 Your Vision Insurance Info
Or your parents' card if you're still that lucky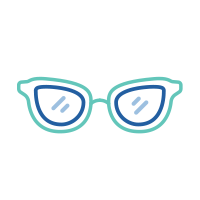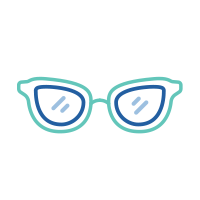 Your current eyewear
Including other contact lenses, glasses, binoculars, or whatever you use to see clearly.
What to Ask
How long will it take for my eyes to adjust to contact lenses?

There's no exact science to this. Some people adjust in a few minutes, others a little longer. The good news? PRECISION1® contacts are specially designed to be easy to wear and easy to love, so you'll be comfy in no time.

How often should I wear my contact lenses?

PRECISION1® daily disposable contact lenses are meant for daily wear. Everyone's eyes are different, and your Eye Care Professional can tell you what to expect.

Do I need to schedule a follow-up appointment?

Most Eye Care Professionals are going to want to have a follow-up appointment. This will ensure you have the best possible lens wear experience.

Are there any new health precautions I should take?

Discuss any extra precautions with your Eye Care Professional at your appointment.

What else should I do after my appointment?

For added support in your new lens journey, join the See What Happens Try On, our way of offering that extra help while you get used to life in lenses.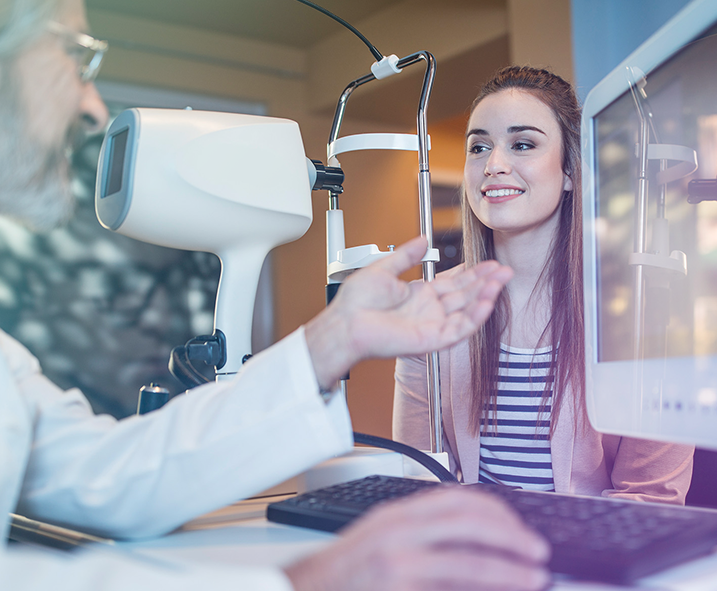 How to read your prescription
Reading your contact lens prescription only looks complicated. It's actually really simple. No, really! Let's break it down.
All you need to know are these 3 numbers and abbreviations:
APWR: contact lens power is the amount of visual correction your contact lens provides, which may be different for each eye. This is indicated with a + or – depending on whether you are near - or farsighted.
BDIA: contact lens diameter determines the width of your contact lens.
CBC: contact lens base curve determines what size the contact lens should be to fit the curvature of your eye.
If you have a contact lens prescription for astigmatism, there are a few additional numbers to look out for:
DCylinder: contact lens cylinder shows the extra correction needed for astigmatism with contact lenses (always a minus [–] on contact lenses).
EAxis: contact lens axis is a number between 0 – 180 degrees which shows the angle of correction needed for you to see clearly.
Or just have your Eye Care Professional fill in the "left eye" or "right eye" checkbox on the side of each contact lens box, and move on with your day.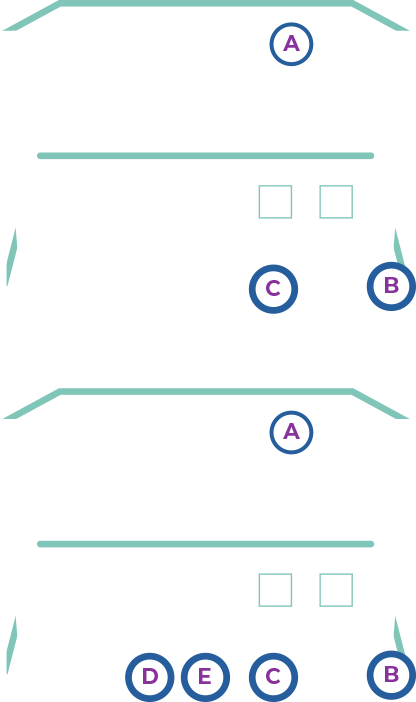 Ask your eye care professional for complete wear, care and safety information.

© 2022 Alcon Inc. CA-PR1-2200042